You probably already know about our weekly Saturday Sips where we feature wines from small, family-run estates made by passionate producers that are deeply connected to the particularities of each of their vine parcels and believe that wine is made in the vineyard first. These are forward-looking wines that are paving the way for future producers, in both well-established and emerging regions. Wines that are limited in production, and truly some of the most singular wines available today.
If you're looking for the perfect gift for family or friends (or even yourself), we are pleased to offer the Saturday Sips Review Club. Perhaps you live too far away to make the tastings, or maybe your Saturdays are spoken for due to other commitments. Because many of these wines are allocated and availability is limited, Saturday Sips Review Club members will always have priority and will always receive the Saturday Sips discounted price.
Choose from two membership choices:
Six Different Bottles Package. The price will be approximately $280 for six bottles (sometimes a bit more or less depending on the latest featured wines).
OR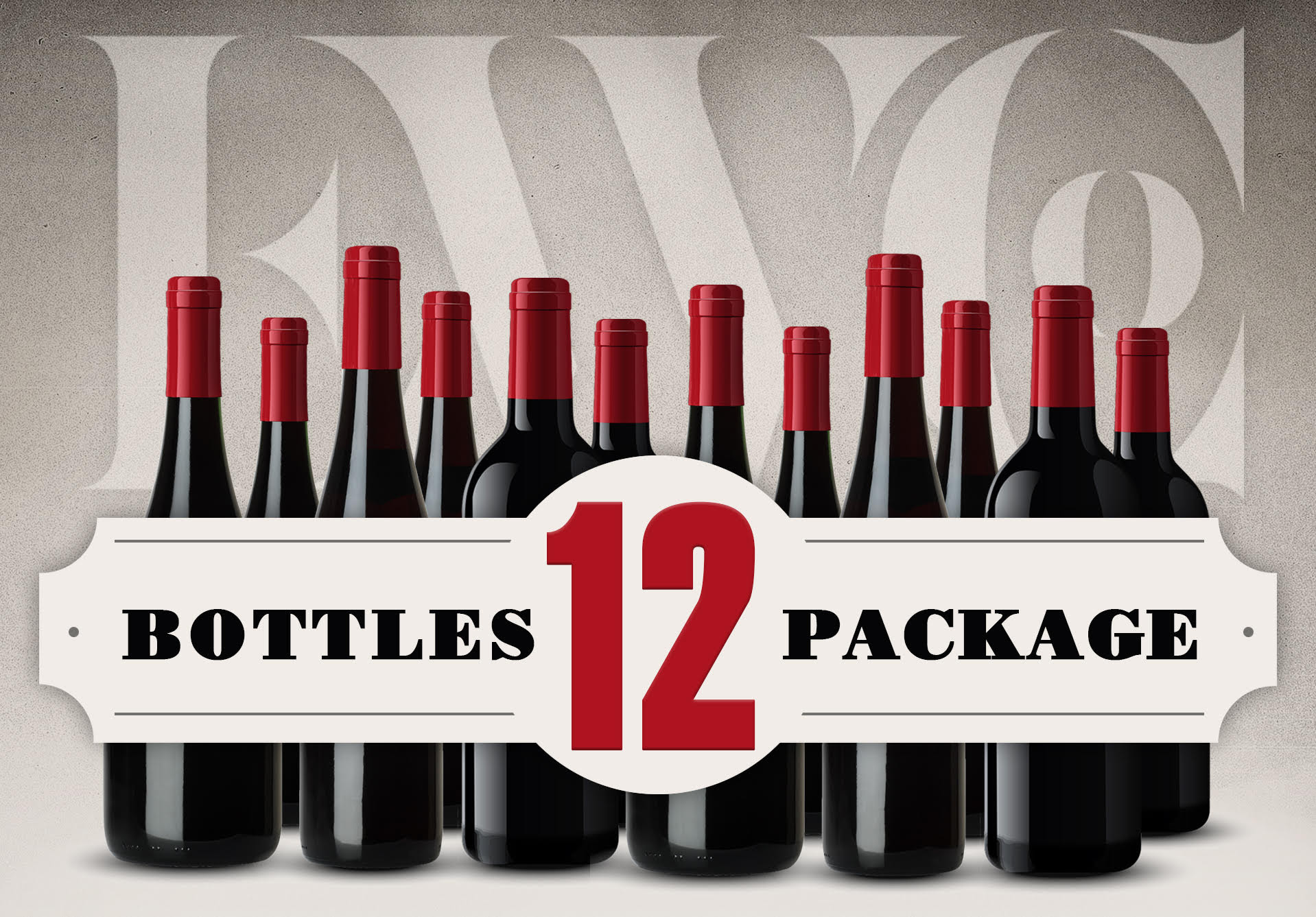 Twelve Bottles, Six Different Wines Package. The price will be approximately $380 for 12 bottles (sometimes a bit more or less depending on the latest featured wines).
Enjoy the perks of being a member of the Saturday Sips Review Club:
The Saturday Sips Review Club package will contain mostly reds, with some whites and/or rosé when seasonally appropriate.

The Saturday Sips Review Club package is assembled every other month and will be available the first week of the months of January, March, May, July, September, and November.

We connect you one-on-one with detailed profiles of the producers and their wines in a newsletter that will be included with the Saturday Sips Review Club package.

Pick up your wines at our retail shop in Birmingham, Michigan, or have them shipped directly to your door for no extra fee.

No membership fees and a deeper discount on the purchase of any number of additional bottles (if available) featured in the Saturday Sips Review Club.

Receive a 10% discount off store prices: any wine, any quantity, any time.

You will be notified by email and your credit card will be charged when the package is ready for pickup or delivery.

Your subscription can be cancelled any time
- - -
Posted on 2020.12.02 in Saturday Sips Review Club &nbsp| Read more...
Burgundy is much more than Pinot Noir and Chardonnay from France, it's a winemaking region with more classified geological complexity and nuance than any other in the world. And Elie Wine Company is not an average wine shop, because we keep wine from the best vintages to develop in our temperature controlled shop. Indeed, our selection of Burgundy is deeper in appellations and vintages than most wine shops in Burgundy itself.
One of the most remarkable aspects about the Burgundy region is the breadth of different expressions that can be derived from two grape varieties.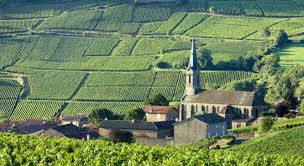 We have prime examples of everything from inexpensive regional wines to the inimitable Grand Crus of Montrachet and the Côte de Nuits.
While we are very proud of the fact that we carry some of the greatest and most compelling bottles from one of the world's most celebrated regions, we couldn't do it without your support. One of the most satisfying aspects of our business is sharing the history, geography, and producer's stories. It's customers like you that allow us that opportunity.
To show our gratitude we're offering a 15% discount on all wines from the Burgundy region, Friday only. Let us know what you want to spend and we'll put together a great package of Burgundy for you to enjoy over the holidays. As always, we can deliver it to your doorstep for free (within a reasonable distance of our shop) and leave it there for you to bring in at your convenience.
Value Burgundy
Wines from great producers with vineyards in lesser appellations are the lowest priced yet highest-quality entry point into the world of Burgundy. There might not be a better wine to pair with all the foods at a holiday table than the Pinot Noir and Gamay blend of Robert Chevillon's Passetoutgrain 2017 ($27). Gachot-Monot's Côte de Nuits-Villages 2018 ($29) is a deeply colored, highly aromatic, full and complex Côtes de Nuits Villages that tastes more like Nuits-St-Georges than village Burgundy. Pierre Bart's Marsannay "Les Echezots" 2016 ($34) is a customer favorite while Nicole Lamarche's Hautes Côtes-de-Nuits 2015 ($33) speaks of the pedigree of her Vosne-Romanée estate. There is even value to be had at the Premier Cru level with François Lummp's Givry Premier Cru "A Vigne Rouge" 2015 ($43). The list goes on…
The Slopes of Côte d'Or
In Burgundy, geography is the major factor in the hierarchy of the region's wines. In the right vigneron's hands, the patchwork appellations on the slopes of Côtes de Nuits and Côtes de Beaune can produce exhilarating wines with a clear sense of place, from the rich, juicy fruit of Savigny-lès-Beaune, to the broad-shouldered Gevrey-Chambertin, and everything in-between. Here are but a few examples: Vincent Rapet's Beaune Premier Cru "Clos du Roi" 2014 ($46), Geoffroy Choppin with Albert Morot's Savigny-lès-Beaune Premier Cru Bataillère 2016 ($47), Vincent Girardin's old vines parcel in Chassagne-Montrachet 2017 ($50), Paul and his sons, Paul and Michel, with Paul Pernot's Beaune "Clos des Teurons" 2015 ($55), Stéphane Magnien's "Aux Petites Noix" Morey-St-Denis Premier Cru ($55), Vincent Mongeard-Mugneret's old vines parcel in Fixin 2017 ($59), Florence and Simon Heresztyn-Mazzini's old vines Gevrey-Chambertin 2014 ($64), the list goes on…
The Premiers Crus of Côte d'Or
Centuries of experience have enabled growers to establish the widely accepted hierarchy of superior terroir in Burgundy. Some of the region's greatest and most concentrated wines come from single vineyard parcels known as Premier Crus, or "1er Crus." At only a fraction of the zone's production, these are some of the most desirable wines in the world. You can expect even more of Burgundy's charm in the Premiers Crus from Maurice Chapuis's Aloxe-Corton 2015 ($71), Sébastien Odoul-Coquard's Chambolle-Musigny "Les Baudes" 2014 ($81), Rodolphe Demougeot's Pommard "Charmots" 2015 ($84), Fernand & Laurent Pillot's Pommard "Rugiens" 2012 ($99), Richard Manière's Nuits-St-Georges "Les Damodes" 2014 ($93), Dominique Gallois' Gevrey-Chambertin "La Combe aux Moines" 2014 ($99), the list goes on…and we haven't even told you about our vast selection of Grands Crus.
- - -
Posted on 2020.11.24 in France, Burgundy, Wine-Aid Packages &nbsp| Read more...
G.K. Chesterton wrote, "I would maintain that thanks are the highest form of thought; and that gratitude is happiness doubled by wonder."
Despite (or perhaps because of) the tumult of 2020, we can probably all find something to be thankful for this year. Whether it be health, family, a meaningful life, or just a substantial supply of toilet paper, why not celebrate with a box of tasty wine especially selected to pair with the season's feast?
The typical Thanksgiving meal is far too diverse with textures, flavors and aromas to labor over perfect pairings. The most important characteristics of the wines on your table is that they are light, refreshing, energetic, with moderate alcohol, lots of fruit, a lively acidity, and versatile.
We've selected a list of wines that will enhance any holiday feast: white wines abundant with fruit and freshness, and reds that aren't too tannic or heavy. You don't want anything too bold that might become cumbersome and overpower many of the dishes. Best of all, these are all wines that drink well before, during, and after the meal, so there's no need to get all fussy about what's getting poured.
Half-a-Dozen Wines to Pour on Thanksgiving Day (12-pack for $280 All-Included)
This 12-Pack contains two bottles of each wine. The price includes tax and delivery, as well as a discount of nearly 15% off the regular price. We will also honor a 10% discount on any bottles you might wish to add to your order.
As usual, we can deliver to your doorstep for free (within a reasonable distance of our shop) and leave it there for you to bring in at your convenience, including on Thanksgiving Day.
Domaine Weinbach Riesling (Alsace 2018) Regular Price: $33, WHITE
Domaine Weinbach lies at the foot of the majestic Grand Cru of Schlossberg hill and has been planted with vines since the Ninth Century. A family run estate since 1898, they produce an exquisite range of wines. Domaine Weinbach started farming biodynamically in 1998 and were certified in 2010. With a focus on purity and terroir expression, the wines are made in old oak vats with indigenous yeasts. This is the epitome of Alsace Riesling, dry, rich, concentrated, and intoxicatingly fragrant. A glass is juicy, vivid, ripe and fresh, with a stony finish that speaks deeply of the land.
Can Sumoi "Perfum" (Penedès 2019) Regular Price: $25, WHITE 
Can Sumoi is a new project from Pepe Raventós and Francesc Escala to create vibrant wines from the mountains of the Baix Penedès in the Catalunya region of northeastern Spain. True to its name, "Perfum" exudes a heady mix of aromatics, primarily floral notes of jasmine and rose, although there is an abundance of orchard fruit as well. A sip leads with citrus that turns to soft, ripe apples on the midpalate. All that fruit rides a wave of juicy acidity all the way to the finish. The wine is a blend of 50% Moscatel, 30% Macabeo, and 20% Parellada. Although vinified completely dry, the Moscatel (Muscat) variety contributes much of its aromatic character to this wine. Bottled without additives or filtering.
Domaine Gachot-Monot (Côte de Nuits-Villages 2018) Regular Price: $34, RED
Fifth-generation vigneron Damien Gachot and his Danish wife, Lise, farm about 30 acres in the village of Corgoloin, in between Nuits-Saint-Georges and Beaune. He has harnessed the ability to balance traditional vineyard management and respect of terroir with more contemporary methodologies in the cellar. His wines are some of the best values in Burgundy. 100% Pinot Noir from vines 40 to 45 years old growing in clay and limestone soils, this is a deeply colored, highly aromatic, full and complex Côtes de Nuits Villages that tastes more like Nuits-St-Georges than village Burgundy.
Domaine Robert-Denogent "Jules Chauvet" (Beaujolais-Villages 2017) Regular Price: $25, RED
"Cuvée Jules Chauvet" is made from a three acre parcel of Gamay vines in a 15 acre vineyard that was owned by the late Jules Chauvet – a legend for his pioneering work with organic viticulture in Beaujolais and his leadership in the French natural wine movement. The wine is made with rigorous sorting in the vineyard and minimal intervention in the cellar and then aged for 16 months in seven-year-old barrels. The aromatics are all strawberries and cinnamon, the telltale of a semi-carbonic maceration process that keeps the wine light and lively. A sip is fresh and bursting with berry fruit, a downright pleasure to drink.
Cà Viola "Vilot" (Dolcette d'Alba 2017) Regular Price: $19, RED 
Giuseppe "Beppe" Caviola is one of the most important oenologists in Italy. Indeed, in 2002, Beppe was named "Enologist of the Year" by the Italian wine industry's most important guide, Gambero Rosso. Beppe is focused on showcasing the terroir of the Langhe and employs sustainable vineyard and winemaking practices at all times. A traditional Dolcetto, "Vilot" is produced from 20 year old vines growing on the high, steep slopes of Montelupo in soils rich in calcareous clay marl and sandstone. Fresh blackberries lead into a smooth and balanced finish in this classic food wine.
Artuke (Rioja 2019) Regular Price: $17, RED
"Artuke" is made with the carbonic maceration method, a wine-making technique used to enhance aromatics and produce luscious, fresh, fruity wines preferred by Basques in the northern sub-zone of Alavesa. It is a blend of mainly Tempranillo grapes with about 5% of the white grape, Viura, from vineyards in the village of Baños de Ebro. The wine is fermented and aged in concrete for close to six months before bottling. It smells like a four-berry pie. This mouth-watering red wine takes a relatively deep chill which makes it a versatile pairing with pretty much everything on the Thanksgiving table.
- - -
Posted on 2020.11.18 in France, Saturday Sips Wines, Beaujolais, Spain DO, Penedes, Piedmont, Burgundy, Wine-Aid Packages, Rioja DOC, Italy, Alsace &nbsp| Read more...
Welcome to The Champagne Society
Congratulations! In the coming months you will be drinking some of the best Champagne and sparkling wines known to humanity.
As a member of The Champagne Society, you're in a select community of like-minded folks that appreciate the exceptional in wine and in life. Meet and mingle at dinners and events at hip local venues that are arranged exclusively for The Champagne Society.
All selected wines are from passionate grower/producers or small houses that are deeply connected to the particularities of each of their vine parcels and believe that wine is made in the vineyard first. Many of these wines are highly allocated and we quite often only have access to a few cases of a particular cuvée. The Champagne Society will enjoy wines that quite often aren't available in any other wine shop in Michigan.
As a member of The Champagne Society you'll receive the following benefits:
Every other month we will select a bottle of Champagne for you, ready for pickup or delivery by the 10th of the month. Expect a new bottle every April, June, August, October, December, & February.
The price will be $50 – $90 per bottle, which includes a significant discount from our store price (at least 15% off). Your credit card will be charged when the bottle is ready for pickup or delivery.
With each bottle we'll include the details of the producer and the cuvée via email and on our website.
You have the option to pick up your bottle at the store or we can ship it to you.
No membership fees but we ask that you commit to at least six bottles.
If you're interested in joining the Champagne Society please give us a call at 248-398-0030 or email elie@eliewine.com
---
- - -
Posted on 2020.11.15 in France, The Champagne Society, Champagne &nbsp| Read more...
Champagne Leclerc-Briant Millésime 2009 (Extra Brut)
Price for The Champagne Society members: $75, limit 2 bottles
Founded in the village of Cumières in 1872 by Lucien Leclerc, Champagne Leclerc Briant saw five successive generations of Leclercs that were true innovators and who are counted amongst the pioneers of organic and biodynamic viticulture in Champagne. 
Today, enologist Hervé Jestin continues the legacy of this visionary house.
The estate holds 24 acres of vineyards divided between the Premier Cru villages of Cumières, Hautvillers, Mareuil-sur-Aÿ, Bisseuil in the Vallée de la Marne, Villers-Allerand and Rilly la Montagne in Montagne de Reims and the Grand Cru village of Le Mesnil Sur Oger in the Côte des Blancs. Their holdings also include one tiny plot, called La Croisette, right in the heart of Epernay.
In recent years, the premises have been extensively refurbished and improved with the aim of creating wines of the utmost quality. 
Their extensive cellars are more than a half of a mile in length and over 100 feet below the surface — ideal for maturing champagne.
Certified biodynamic, Leclerc-Briant Millésime 2009 is produced from 40% Chardonnay; 40% Pinot Noir and 20% Pinot Meunier from the Premiers Crus villages of Hautvillers and Cumières as well as the village of Verneuil located on the right bank of the Marne. The wine was fermented and aged for seven to eight months in stainless steel and cement tanks followed by nearly eight years in bottle before disgorgement in June of 2017 when it received a low dosage of just 4 grams per liter. Only about 800 cases were produced.
Long maturity and the ripe 2009 vintage gives the wine a lushness to balance a brisk low dosage and salty finish. Notes of lemon curd, white flowers, and brioche add to its elegance. A beautiful Champagne inside and out as the label design was inspired by the influential publishing house Éditions Gallimard's iconic book cover design.
- - -
Posted on in France, The Champagne Society, Champagne &nbsp| Read more...