Champagne De Sousa "Cuvée des Caudalies" Brut Blanc de Blancs (Grand Cru)
Price for The Champagne Society members: $84
The April 2018 selection for The Champagne Society is Champagne De Sousa "Cuvée des Caudalies" Brut Blanc de Blancs. The f
ruit for this cuvée is always selected from their oldest vines over 50 years old planted in Grand Cru villages of the Côte des Blancs — the source for many vintage Champagnes and prestige cuvées from the large Champagne houses. The wine is vinified entirely in oak barrels (a small portion of new oak) and then aged and assembled with 50% reserve wine from a solera method of wines from the past 12 vintages. The result is a wine of remarkable purity. Beyond the multitude of mouth-filling white fruits is an autumnal parade of complex flavors and aromatics to conclude with the hallmark finish of salty, Côte des Blancs chalk.
The term "Caudalie" denotes the persistence of the aromatic expression of a wine's finish measured in seconds: 1 Caudalie = 0.92 seconds. Count the many Caudalies as you drink this exceptional Champagne.
Champagne De Sousa has risen to a rightful place among Champagne's greatest producers under Erick De Sousa's visionary guidance. Over almost 30 years, Erick has refined the best of traditional thinking and progressive new methods to revitalize, transform and grow his estate to become one of the finest in the Côte des Blancs. His vineyard holdings consist of 42 plots spanning close to 24 acres, including over six acres of coveted old vines in Avize, Cramant, and Oger.
In his own words, Erick 'lives in the rhythm of the vines' and regards his work in the vineyards as the key to the quality of the grapes. To him, biodynamic viticulture is about equipping his old vines to capture minerality, 'to encourage the vine to draw deeply the trace elements specific to each terroir and provide different characteristics to each cuvée.
He his now ably assisted by his two daughters, Charlotte and Julie, and son, Valentin, who have all completed degrees at the local wine school and have important roles in the family business, ensuring we'll have access to these masterfully grown and crafted wines for many years to come.
Small production and highly allocated, we had just enough of this wine to supply one bottle to each of the members of The Champagne Society. Unfortunately there are no more available at this time.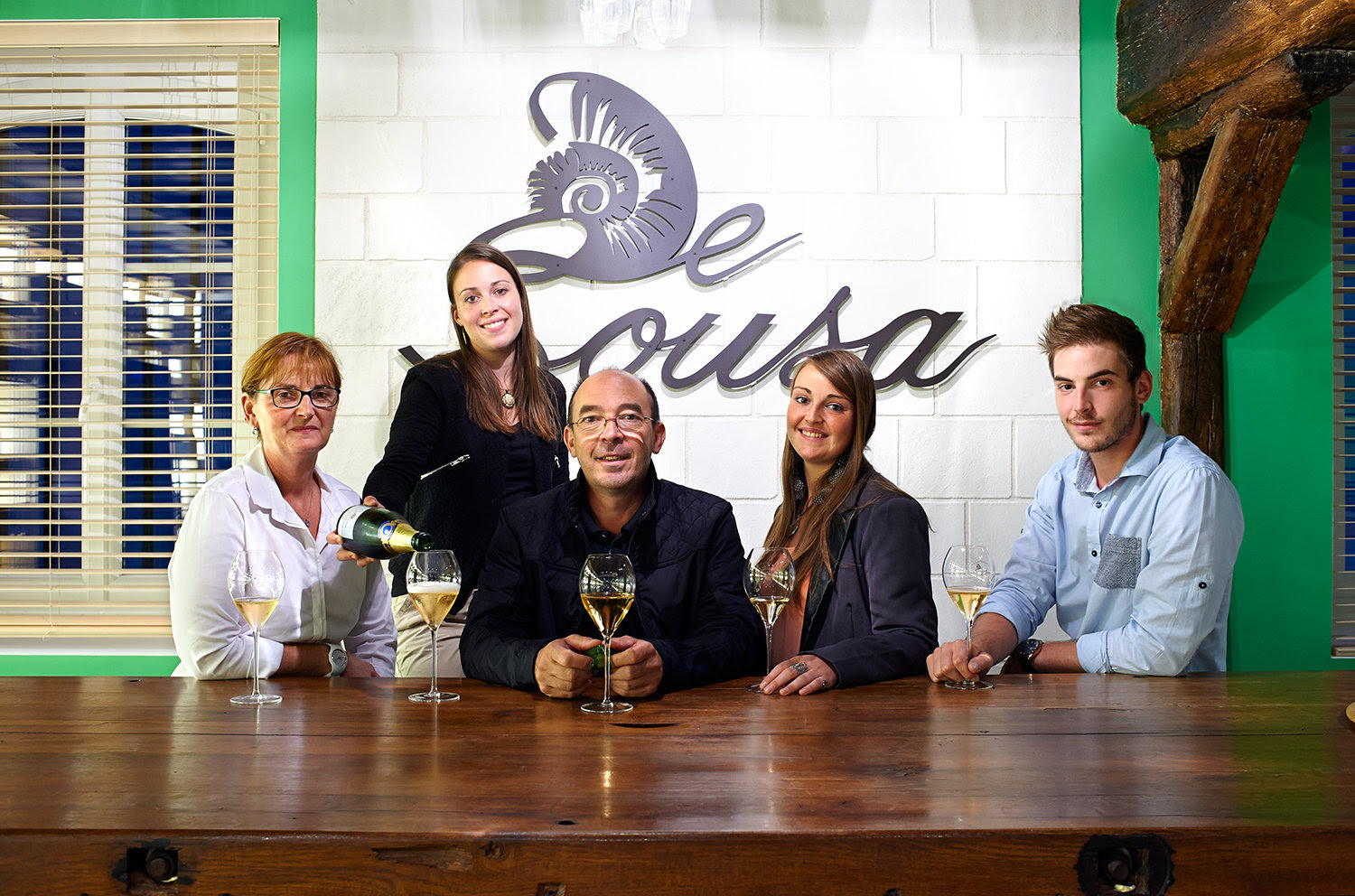 - - -
Posted on 2018.04.01 in France, The Champagne Society, Champagne