Champagne D. Henriet-Bazin "Millésime 2006" (Verzenay, Verzy, Grand Cru)

Champagne Henriet-Bazin has deep roots in the Montagne de Reims. Towards the end of the 19th century, Gaston Henriet began making his own Champagne instead of just providing fruit to big Champagne houses — a gutsy move at a time when very few independent Champagne producers existed in the region. Today, the family business is run by 5th generation winemaker Marie-Noëlle Henriet-Rainon and her husband Nicolas Rainon, upholding the ideals of the small grower/producer with total control over the winemaking process and dedicated to making wines with sense of place.
The domaine totals just over 15 acres in the three villages of Villers-Marmery, Verzy and Verzenay in Montage de Reims known for its powerful Pinot Noir. They own and cultivate 10 plots for a total of 5.86 acres in the Grand Cru of Verzenay and seven plots for a total of 2.30 acres in Verzy. Just a little over 20% of the Grand Cru plots are planted to Chardonnay. The domaine itself is based in Villers-Marmery, which has the distinction of being recognized as the sole Montagne de Reims village dominated by Chardonnay.
Cuvée "Millésime 2006" is a blend of 65% Pinot Noir and 35% Chardonnay all from the 2006 vintage. The fruit was harvested from two plots, Hauts Pisse Renard (planted in 1963) and Les Vignes de l'Espérance (planted in 1983) from the Grand Cru villages of Verzy and Verzenay. Fermentation was completed in enameled steel tank before bottling in March of 2007 where it spent around seven years before disgorgement. Dosage is 8 grams per liter. Only 8,779 bottles were produced.
The result is a full-bodied, creamy Champagne balanced by an electric minerality. It's aromatically complex with a grocery basket of scents like orange, honeysuckle, shortbread cookies, caramel apples, almonds, and spice before a sip leads to red berry and orchard fruit flavors with a finish that persists into the sunset.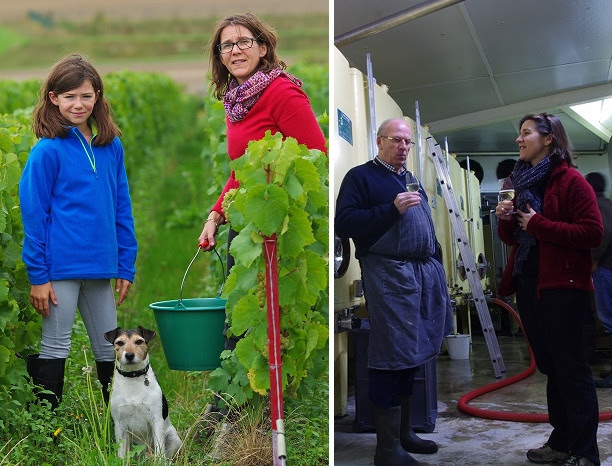 ---
2006 Vintage Notes: The summer started well with plenty of heat in June and July. August, however, came with low temperatures and twice as much rain. September brought more sun and heat, and a protracted harvest unfolded under the ideal conditions of sunny days and cool nights. In general, the vintage produced well-structured wines of intensity, grand aromatics, and great potential development in the cellar.
- - -
Posted on 2016.08.01 in France, The Champagne Society, Champagne