Domaine Pierre Usseglio has risen to such prominence over the past two decades, it must be considered as not only one of the top addresses in Chateauneuf-du-Pape but in all of France.
The name Usseglio is well-regarded in the region. It started back in 1949 when Francis Usseglio, after leaving Italy to work the vineyards of Châteauneuf-du-Pape, produced his first vintage. His two sons both made winemaking their life's work, with Pierre taking over, and expanding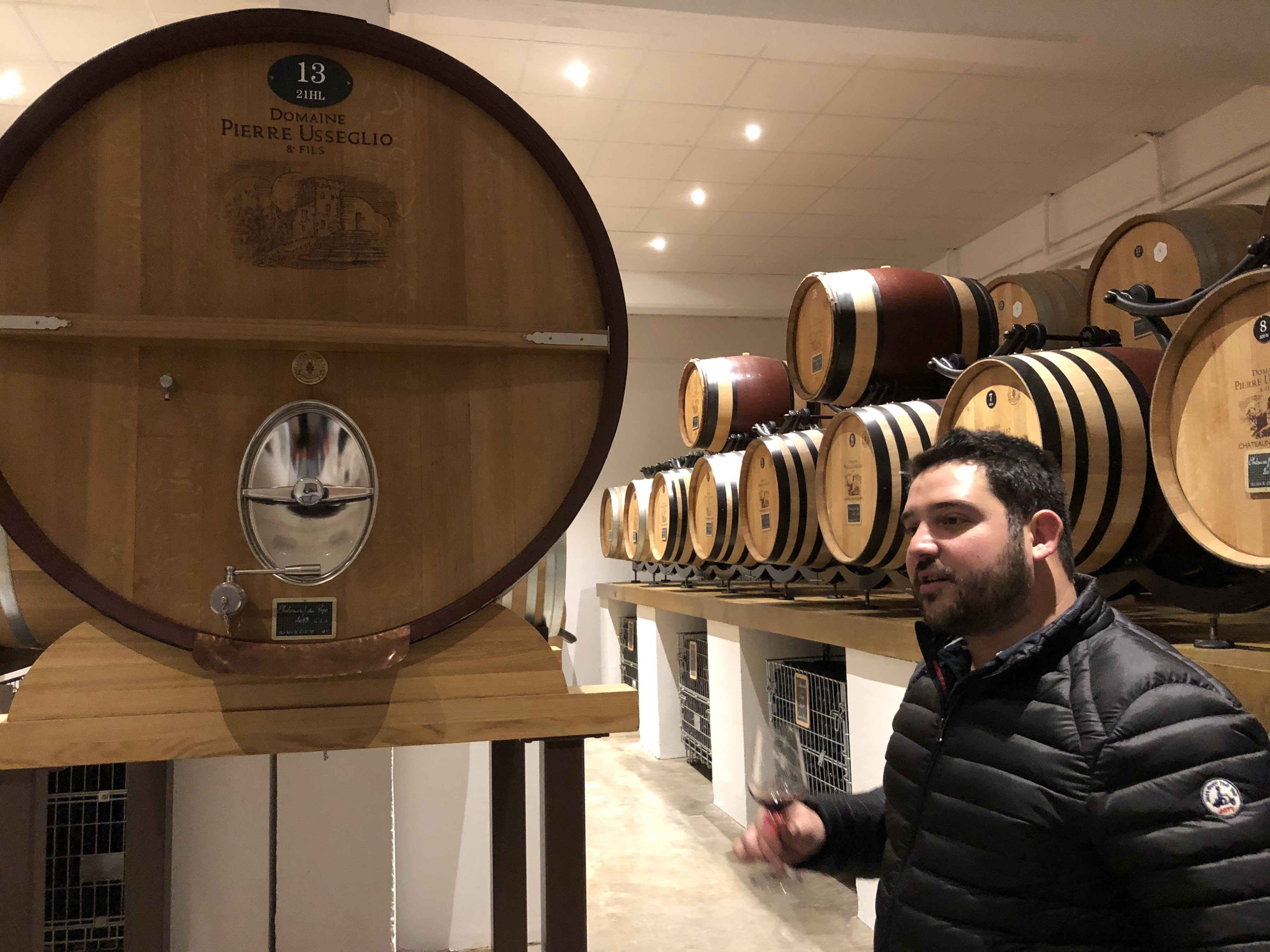 , the family estate, while Raymond went on to build his own remarkable winemaking operation. Today, Domaine Pierre Usseglio is run by Pierre's two sons, Jean-Pierre and Thierry. Clearly, wine runs through the family's veins.
Presently, the estate covers nearly 100 acres, 59 acres are dedicated to Châteauneuf-du-Pape red, 2.5 acres to Châteauneuf-du-Pape white, 14 acres in Lirac, 14 acres in Côtes-du-Rhône, and 5 acres that produce their Vin de France.
Half of the estate's vines are over 65 years old, with the other half over 40 years old. Yields are very low and the harvest is always manual with highly selective sorting. The result is wines that are both lush and powerful, with loads of red fruit and spices.
2016 is being heralded as one of the finest vintages in Châteauneuf-du-Pape in the past few decades, with some winemakers even comparing it to the epic 1990 vintage. Warm conditions throughout 2016, along with reduced yields, have resulted in wines of superb concentration. Don't miss out on this monumental vintage. Join us this Saturday to see what the fuss is about.
Saturday Sips Review Package (6-Pack for $200 All-Included): Châteauneuf-du-Pape, Lirac, and Côtes-du-Rhône from a Next-Generation Star Estate
The price for this Saturday Sips Review Package includes tax and delivery, as well as a 15% discount. We will also honor a 10% discount on any bottles you might wish to add to the package.
1 BOTTLE Châteauneuf-du-Pape (2016) RED, Regular Price: $62
A blend of 80% Grenache, 10% Syrah and 5% each Cinsault and Mourvèdre from soils of sand, clay, limestone, and rolled pebbles. This diversity of terroir allows for complex and balanced wines. The vines are between 40 and 75 years old. Maturation takes place in oak barrel, demi-muids, and concrete vats over a period of 12 months. It's a wine that's deceptively easy to drink, with intoxicating notes of raspberries and chocolate that transition to a long and smooth finish.

2 BOTTLES Lirac (2017) RED, Regular Price: $35
A blend of 60% Grenache, 15% Syrah, 15% Mourvèdre, and 10% Cinsault from clay and pebble soils. The vines are around forty years old. The grapes are harvested manually and completely destemmed. The wines are aged in concrete vats and demi-muids over a period of 12 months. The 2017 Lirac is a sturdy, solidly built wine loaded with notes of plum, cola and spice. It's full-bodied, finishing warm and velvety.
3 BOTTLES Côtes-du-Rhône (2016) RED, Regular Price: $30
A blend of 60% Grenache, 20% Mourvèdre, and 20% Cinsault from sandy and stony soils in several sites adjoining Châteauneuf-du-Pape. The wine matures for six months in concrete vats and is bottled in the spring after harvest. This 2016 vintage Côtes-du-Rhône overdelivers in every way, drinking much like a baby Châteauneuf-du-Pape. Cherry liqueur and hints of chocolate lead into a dense and creamy finish.
- - -
Posted on 2020.11.11 in France, Saturday Sips Wines, Southern Rhone